Tailored network infrastructure built and maintained by
specialists
One network partner
Over the past 10 years we have developed a proven process that delivers the most thoroughly planned, developed, maintained, secured and optimised networks for our clients. A proven process navigated by senior networking experts. We're more than a network provider, we're your network infrastructure partner.

Plan, design & implement
Delivering the right networking solution for your specific needs.
We believe the best network infrastructures can only be delivered through collaboration. We take the time to listen, to talk, to understand. Our expertise enables us to quickly discern your unique networking requirements. We work step by step with you to plan, design and implement a tailored network. And as a Cisco Partner, we have access to the latest technology in LAN, WAN, IP Telephony and Security solutions. We'll help to develop what's right for you now, while future proofing your network with the flexibility to scale in size as you grow.

Multiple layers of protection
Putting the world's best security technology to work for you.
In today's connected world, network security and protection is paramount. Secure your network from unauthorised access, theft, data corruption, and downtime. Allow remote access for authorised users. We install multiple layers of security, putting to use leading products from both Cisco and Juniper.

Maintain and support
Maintaining network performance and integrity.
We help you maximise your network performance, ensuring that it is performing optimally and that your business risk is mitigated against. We offer a dedicated helpdesk that provides specialist support and troubleshooting from experts. Experts who know your business, your network, your name.
Tell us about your needs
Talk to one of our networking specialists today
We are ready to guide and advise
Talk to us
WWRD use Exigent Networks to support our LAN and WAN Network across our Irish locations. They are responsive, reliable and have delivered on all commitments.
Roy Hayden, Network Manager,
WWRD, Co.Waterford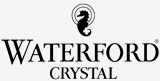 In our dealings with Exigent we have been provided with excellent technical support. Their surveys, design and management of projects have been exemplary. I would happily recommend Exigent Networks as a wireless technology partner.
Cathal Hickey, Network Manager,
Cork County Council