Exigent Networks Managed IT Services
You won't find better IT managed services in Ireland
Exigent Networks offers a full range of managed IT services and network management support so that your network is covered 24/7 in case anything goes amiss. When you sign up with us, your entire IT infrastructure will come under our remit, so there's no cheap copouts like 'it's not our problem'. We're happy to be on call whenever we're needed to provide you with the highest standard in IT managed services and we are fully dedicated to finding a solution to any such problems you encounter.
Our hugely experienced team will work closely with you on an ongoing basis to ensure a consistently high quality of on-site service and managed network solutions. Whether by telephone, email or on-site, we are on hand whenever you need us to solve any network management issues.
With Exigent Networks' IT managed services, you get:
Customer service that other IT providers just cannot match
Instant, direct access to a senior engineer who knows you, your project and your network – you won't hear 'talk to another guy' from us
Multiple contact platforms so that you can choose the one which best suits you
If you refuse to settle for anything but the best in managed IT services, then Exigent Networks is the company for you, so get in touch with us and ask how we can help you.
SLA Guarantee

Expect unrivalled customer service.

24/7 Support

Instant, direct access to a senior network engineer. An engineer who knows you, your project, and your network.

Multiple Contact Points

Get in touch via phone, email or your dedicated account manager.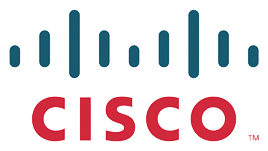 Cisco Partner
As a specialised Cisco Partner, be assured of best-in-class products, services and support.
We contacted Exigent Networks to upgrade our WIFI System in our Cork and Dublin Offices. When we met with Exigent they spoke to us about our needs and delivered a quality service on-time, their customer support throughout this process was excellent. Exigent have a fantastic SLA guarantee and have met all our requirements. I would highly recommend Exigent Networks.

John Brett, Safefood,
Information Systems Executive

Exigent networks are a trusted partner in the support of our LAN/WAN infrastructure, in particular our extensive wireless network across City and County. The team are knowledgeable, responsive and give an excellent service. They have never let us down and I would have no hesitation in recommending them.

Anthony McElroy, IT Manager,
Waterford City & County Council