Experts in designing network solutions tailored to your needs
A complete, robust network, created by a single provider.
Managing a mission critical network that spans multiple sites across geographically remote locations can be demanding at the best of times. It means juggling a lot of variables, constant monitoring and timely maintenance of key network components. IT Managed services has become a critical part of modern day business and here at Exigent Networks we have embraced that fact.
At Exigent in the area of IT Managed services we've developed our Network Managed Services (NMS) to deliver a level of service and peace of mind across your entire network that you simply won't find anywhere else in the Irish market. Our qualified, experienced staff look after every aspect of your underlying network infrastructure, leaving you free to focus on your business.
Effective Network Management involves implementing systems that facilitate the control, planning, allocation, deployment, coordination and monitoring of network resources.
Our Network Management solutions use best-of-breed monitoring technology to flag potential network problems early, allowing us to address them long before they escalate to cause costly network downtime.
At Exigent Networks we believe we deliver the very best of breed network connectivity, superb customer service and unrivalled peace of mind for those IT Managers who require the very highest level of connectivity.
Versatile

Unrivalled flexibility, supporting not only data, but voice and video too.

Resilient

Reliable Connectivity with Quality of Service (QoS) / Class of Service (CoS) support where required.

Scalable

Tailored Network Design offering Scalable bandwidth and Capacity.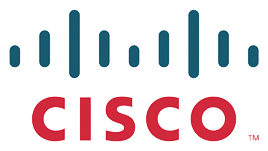 Cisco Partner
As a specialised Cisco Partner, be assured of best-in-class products, services and support.
Exigent Networks were a natural choice when it came to carrying out a major upgrade, which they delivered on time and on budget.
Brian Fahy, IT Manager,
GlaxoSmithKline, Dungarvan

Exigent Networks have built and maintained the Wireless and Network Infrastructure at Irish Telecom. They consistently deliver an on-time quality service. At Irish Telecom we supply a range of different Clients and no job has been too big of too small for Exigent.
Gabi Benaim, General manager,
Irish Telecom