Next generation security solutions
Safe, reliable network protection.
As an IT manager network security is always a top priority. At Exigent Networks we understand how critical it is to secure your network and be confident that your information is protected. With our network security solutions you can ensure that only authorised people can access your information. Exigent Network's team of network security professionals are well versed in network security solutions best practice and implement layered, integrated security solutions that exceed accepted international security standards.
Multiple layers of security protection ensure that your systems and information stay protected from unauthorised access, non-compliance to business security policy, theft, corruption and disruption of availability.
We use Cisco and Juniper security products on our client's networks. By using only the leading industry technology, Exigent Networks offers the safest most secure network security solutions to businesses across Ireland.
While security is critical, you still want to allow remote network access for authorised users. With Exigent's secure access solutions you have explicit control over who can access your information, protecting the integrity & privacy of your network. Remote network users can have easy access to all network resources over a secure, encrypted Virtual Private Network (VPN) incorporating VPN Tunnelling, in-line virus and malware scanning and all relevant security policies.
We partner with leading suppliers Cisco, Citrix and Juniper for our VPN and remote access solutions, putting the world's best security technology to work for you. With network security solutions from Exigent Networks your network is protected using the leading industry technology.
Highly Effective Security Solutions

Next generation firewall solution incorporating IPS, Antivirus/antispam VPN & web filtering.

Customised Management Reporting

Advanced reporting and independently certified across all security technologies.

Secure Remote Access

All of our network solutions include industry leading security as standard which is at the top of our priority list.

Premium SLA

24/7 Support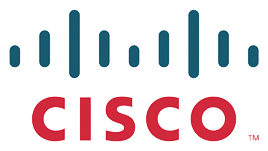 Cisco Partner
As a specialised Cisco Partner, be assured of best-in-class products, services and support.
Since taking over the management of our Wireless WAN, Exigent have carried out a full audit of our infrastructure they recommended and successfully carried out many enhancements, including a new redundant link to our main high point.
Peadar Smith, Head of IS,
Cavan County Council

We had a very short timeframe to connect two buildings together and Exigent Networks came through for us. They provided a very stable network link that performs exactly as promised. We will be using them again.
Bernard Higgins, Head of Information Systems,
Kildare County Council